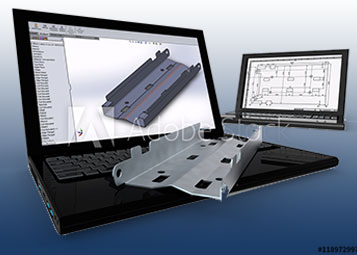 File Transfer Form:
Use the form below to send us a file.
Information
A. Type of Files
In general, ZIP these files for transfer.
Graphicast uses Pro/Engineer and SolidWorks
RFQs: We prefer a 2-D drawing with tolerances (can be an electronic file or a hard copy). A 3-D model is always helpful and complements quoting to a 2-D toleranced drawing.
2-D Drawings
Pro/E (.drw with .frm and .prt or .asm)
SolidWorks (.slddrw)
AutoCAD (.dwg) or DXF (.dxf)
Adobe Acrobat (.pdf)
3-D Drawings
(Solid) Pro/Engineer "Part" (.prt) suppress most features to reduce file size (we will "resume").
SolidWorks model (.sldprt)
STEP (Solid, from non Pro/E system) (.stp)
IGES surface model (omit wireframe) (.igs)
B. Transfer Methods
Use the form on this page to upload your files directly to us.
E-mail, as an attachment to a message

Send to: [email protected]
Note: Limit on size of file- 10 Mb maximum>

Graphicast can retrieve from your FTP (Web) site.

We need password, directory, filename, etc.
You need to let us know when the file will be available.
These methods are available for transfer of computer files electronically to Graphicast. In every case, we need a clear understanding of why you are sending the file, and what you want Graphicast to do. Suppress, ZIP, etc. per above suggestions.
Call us at 603-532-4481 if you have any questions.