Secondary Machining & Finishing
Providing Fast and Economical Turnaround on Secondary Operations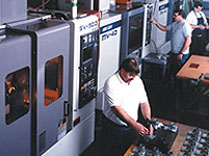 Part of the Graphicast Advantage is the fact that our process creates parts that needs very little secondary machining. This why we can produce high-quality parts, quickly. However, for those times that secondary machining is required, Graphicast has you covered. We have full high-speed CNC machining capabilities—in-house. That means we can quickly perform any necessary machining quickly and cost-effectively.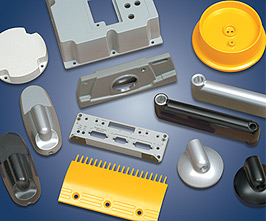 Finishing and Coatings
Graphicast parts can be finished using the same processes and materials as those recommended for zinc die castings.
Coating options include any commercial paint or powder coating system. A zinc phosphate treatment or wash-primer is used under wet paints. For corrosion resistance, zinc chromate can be used, with or without a decorative topcoat. Acrylic or epoxy electrocoating also can be used to simulate black anodized aluminum.