Custom Metal Casting Services
Making the Choice between Good, Fast, and Cost Effective - Unnecessary
Custom Graphite Molds
Graphicast understands that the time between design and production is often critical to your success. Using our proprietary LTA™ casting technology, the Graphicast precision metal casting service uses permanent graphite mold casting to produce net and near shape parts in ZA-12 alloy.
Our approach to design, material, and process has been built around a key goal: to offer OEMs an economical alternative to traditional casting materials and techniques capable of faster turnaround, better quality, and lower total acquisition costs.
And for over 40 years, we've accomplished that goal.
Learn more below, or contact us today to learn if your part or application would be better served by our approach.
Custom Graphite Molds & Zinc Aluminum Alloy
For many industries and applications, permanent mold castings in zinc-aluminum (ZA-12) alloy provides an ideal combination of high quality and lower cost. With our proprietary LTA™ casting process and the strengths of ZA-12 alloy, Graphicast regularly helps OEMs move from "art to part" in under 6 weeks' time.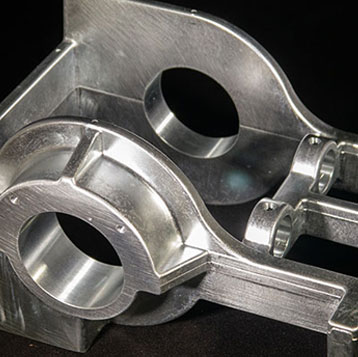 Better Custom Graphite Molds Means Better Finished Parts
Learn how permanent mold graphite castings in ZA-12 alloy compare to those cast of aluminum, brass, bronze, or plastic with investment, sand, die casting, and injection molding.
Learn More